Invitation to the annual "Peace & Dialogue Iftar Dinner" and "The Queensland Intercultural Society Awards".
This event will be co-hosted by Queensland Intercultural Society and two of Australia's most prominent State Members by the Hon Glen Elmes MP, Minister for Aboriginal and Torres Strait Islander and Multicultural Affairs and Minister Assisting the Premier, Liberal National Party (LNP) and The Hon. Mrs Desley Scott MP, Australian Labor Party (ALP). It will be held on Wednesday, 16 July 2014 at 5:00pm in the Queensland Parliament House, Corner of George and Alice Streets, Brisbane, QLD.
On this special occasion, we celebrate diversity in our harmonious society by coming together for this dinner, which has and will continue to enhance and deepen the relationship between Australian Muslims and members of the wider community. The dinner is organised in the spirit of sharing common values that unite Australians from all cultural and faith backgrounds.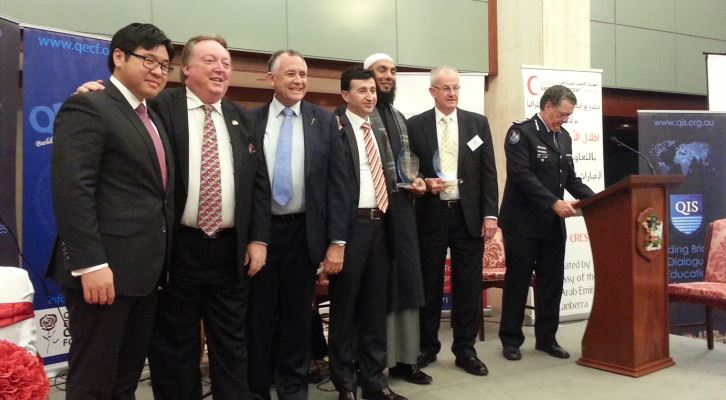 We value your attendance at this event. Invitations have been extended to Parliamentarians, High Commissioners and Ambassadors, Consul Generals, Journalists, senior members of academia and community leaders of various faiths.
The Dinner will be accompanied by a performance showcasing Anatolian Sufi Music and an Award Ceremony where outstanding members of the community will be honoured for their contributions in enhancing peace and dialogue within the Australian society.