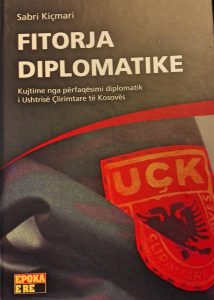 On 13 May 2017 at Sofitel Hotel Brisbane, His Excellency Dr, Sabri Kiçmari, The Ambassador of Republic of Kosovo, organized a meeting with a group of Albanian Australian people.
Dr, Sabri Kiçmari has launched   a very important  publishing The diplomatic victory.
On this book with full on details, which author himself has lived through as diplomatic representative of the Liberation Army of Kosovo and the Kosovo Government,  is brought to the public the heroic time during  1997-1999 and sublime sacrifices of the  Albanians  people for the independence of the Republic of Kosovo.